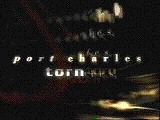 PCs Eigth Book "Torn"
Port Charles Eigth Book "Torn" kicked off July 1, and is the most watched booked in PC history.
Theme Song: Torn by Natalie Imbruglia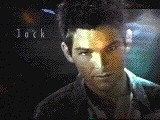 Jack Ramsey
Jack Ramsey, added to Pc in Dec. 2000, soon fell in love with the ominous Livvie Locke. He woke and slept for Livvie, until just mid-Superstition, where Livvie and Jack felt they couldn't be together. Livvie then blamed the brake up on Alison, and Jack and Alison remain friends.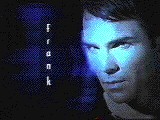 Dr. Frank Scanlon
Frank Scanlon has been on Port Charles from the beginning. In July 2000, when Dr. Karen Wexler arrived on the scence of Port Charles, Frank fell head over heels, as did Karen. After Frank has a break down, because of his past, his actions towards everyone drew Karen to bad boy Ricky Garza.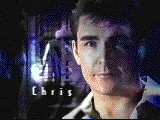 Dr. Chris Ramsey
Chris Ramsey, one of the four originals, that are still on the show today. The multi-leveled Dr. Ramsey will stop at nothing to claim what he feels belongs to him. Recently named chief resident, Chris has taken his power trip a little too far. But Ramsey can be that "Genuine Jerk" type of guy, as SOAP NET puts it.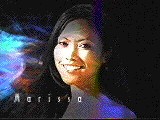 Marissa Leong
Bursting onto the set of PC as a new comer, and getting into the Opening Sequence on her second episode. Her face is not. Twin sister to the Bad Girl, Casey, she has the fight in her. She isn't afraid to say what she feels, and is an aspiring reporter, coming to PC in hopes of finding out about this "Shadow Man."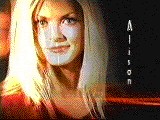 Alison Barrington
Alison came to the set as a little rich girl, up until she disobeyed her grandmother, and went for Jamal Woods. When times got tough, she turned to Rafe Kovich, an angel. She soon fell head over heels for him. She then went through court, magic, and almost death, until he came and woke her. But it wasn't the same.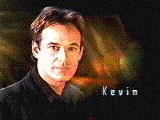 Dr. Kevin Collins
Kevin Collins in one of the four originals of Port Charles. Father of Livvie Locke, and husband to Lucy Coe, he has had a lsting impression on PC. He has been through Vampires, Magical Candles, and now he has to deal with an evil Grandson, courtesy of Livvie.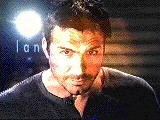 Dr. Ian Thornhart
Ian was added to the cast by July 2000, when he become part of the Opening Sequence. Thornhart fell in love with the wild Dr. Eve Lambart, who recently died at the end of Secrets. Having married her and having a child, Danny, with her, he feels obliged to keep his role as a fatherley figure. But recently seems to be falling for Kate, an attorney there in Port Charles.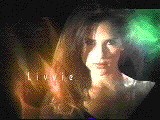 Livvie Locke
Livvie was debuted in July 2000, as the daughter to Dr. Kevin Collins, and neice to Rachel Locke, who is now in a mental hospital. After he break-up with Jack, and her rumble with Caleb, she stirrs up trouble with Alison and Rafe, by munipulating Rafe, and hurting Alison in an undiscribable way. What will her Dad think of this!?!?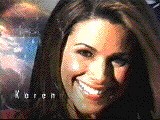 Dr. Karen Wexler
Karen Wexler joined the cast of Port Charles in July, 2000, as the lover to Dr. Frank Scanon. Up until just Superstition they held their relationship together. After his breakdown, and humiliating her in public, she turned to Bad boy, Ricky Garza, and fell for him, or so it seems.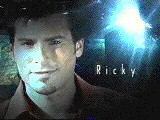 Ricky Garza
Coming to Port Charles as Gabriela Garza's sister, Bad Boy, Ricky Garza made a strong impact. Falling for Bad Girl, Casey, he was heart broken when she passed on. He now has his eyes set on Dr. Karen Wexler, that is until an unlikely face shows up, and turns out to be who he lost, just not exactly.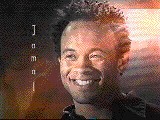 Jamal Woods
Coming to PC as the friend of Rich Girl, Alison Barrington, he soon fell in love with her. Over time their relationship had many turns. Until he blamed her for his ex-girlfriends death. Alison then turned to Angel Rafe, and fell for him.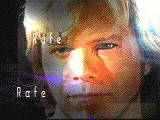 Rafe Kovich
Rafe came to the set of PC as a guardian angel. Soon after fighting Caleb, and fixing broken relationships, he fell in love with Alison Barrington. When he was sent back up to Heaven, he made a deal witht he devil for his soul. He came to Earth without any memory, thats when things got rough.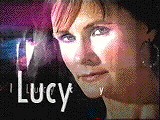 Lucy Coe
Lucy Coe, was one of the four originals, to hit the aire on Port Charles. Although she has had so many ups and downs, in her life, she has managed. Losing her husband broke her heart, and made her furious when she found who did it. That is until he came back, and the case was closed. And has swapped places with Kevin, on the Opening Sequence.h